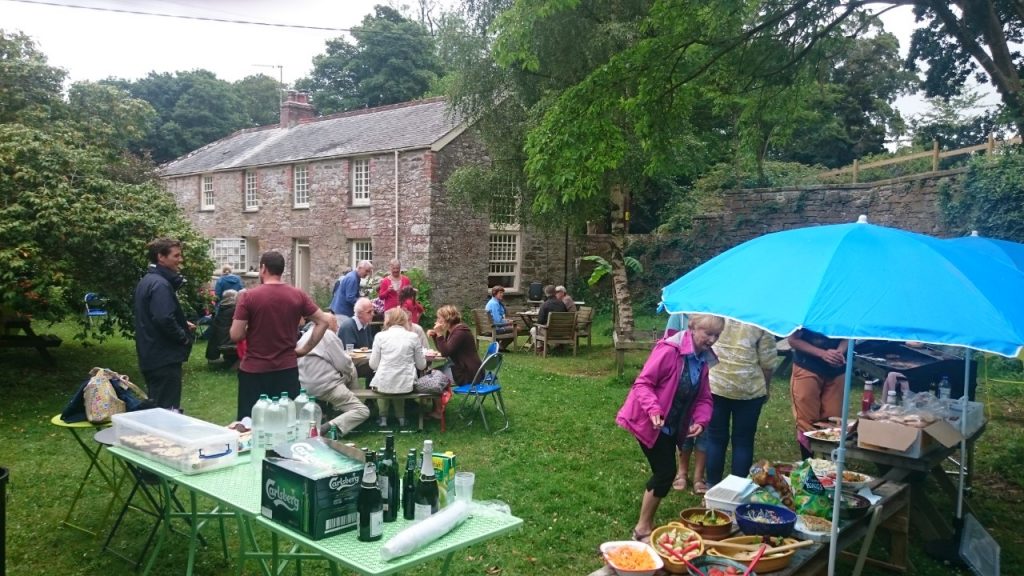 As we are a very small workforce with loads to keep us busy, we are always looking for new people to join our growing team of volunteers.
We can offer a wide range of  opportunities, to suit your personal skills and interests, and to fit the amount of time you can give. Volunteering at Enys offers you the chance to use old and learn new skills whilst spending time with a fun team in a beautiful location!
Danni, our head gardener has a team  helping with all sorts of different tasks around the garden, from hard landscaping to pruning, planting and general maintenance.  Danni can be contacted on Danielle.hgenys@hotmail.co.uk  for more information about volunteering in the garden.
If you would rather help out in other ways than garden work, we are always looking for help in the gate kiosk during the garden opening hours and stewards for Parc Lye during the Bluebell Festival (truly a volunteering opportunity with a great view) and other events. Emma is the person to contact for this, at emma@norwegianspruce.com.