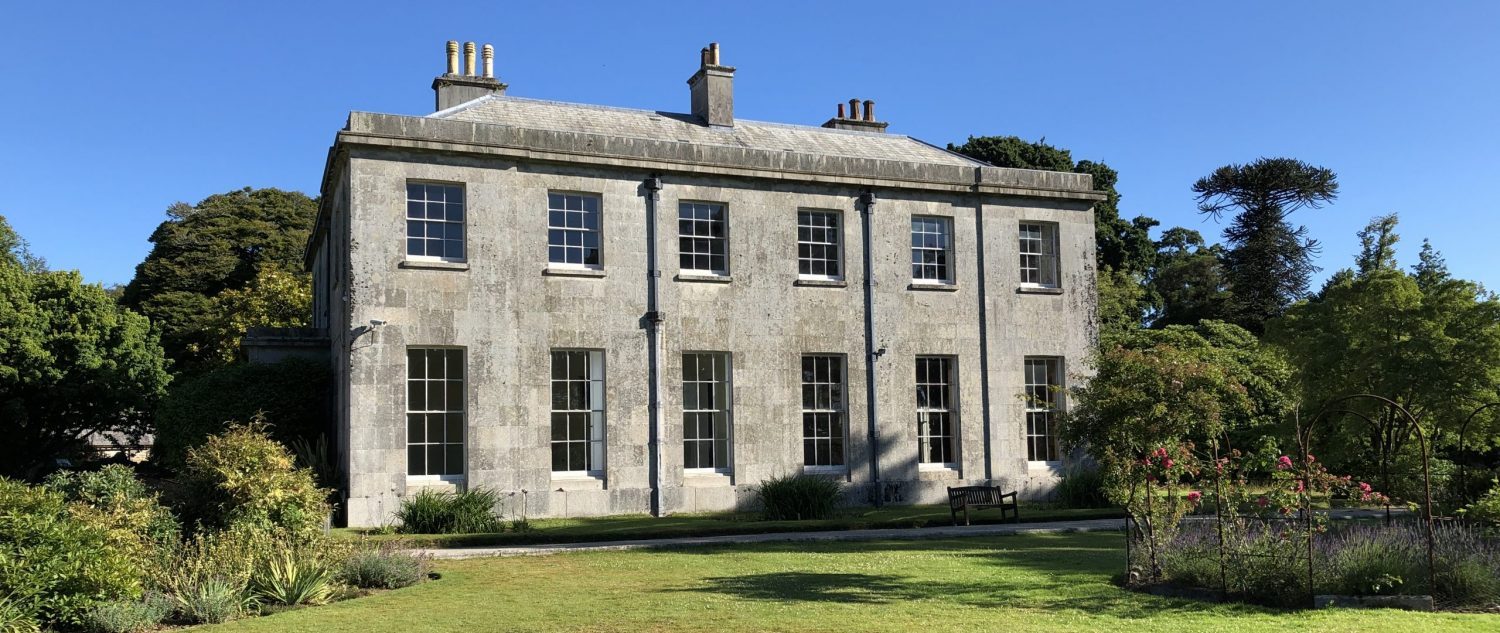 You can find directions to Enys here.
The Gardens at Enys are a major attraction, and are open to the public from April to September on Sundays and Mondays, and at other times for special events. Please see here for the more information on times and prices, and facilities.
Two hundred years ago, Enys was a busy living Estate, and the buildings can still be seen today. The Enys family lived in the imposing 19th century Mansion House, which is only open to the public at some of the events. Well over half of the floor area of the Mansion House was given over to the staff who serviced the household! Behind the Mansion House are two small cottages, various outbuildings, and a square courtyard of old farm buildings. In 2018, three of the ranges of the courtyard were converted into private dwellings, and this part of the site is closed to visitors.
One of the cottages behind the Mansion House contains a small cafe, serving teas, cakes and light snacks. Near the cafe is the History Room, which explains some of the background to the buildings and gardens.
There is a short video introducing Enys to give you a feel for what is here.