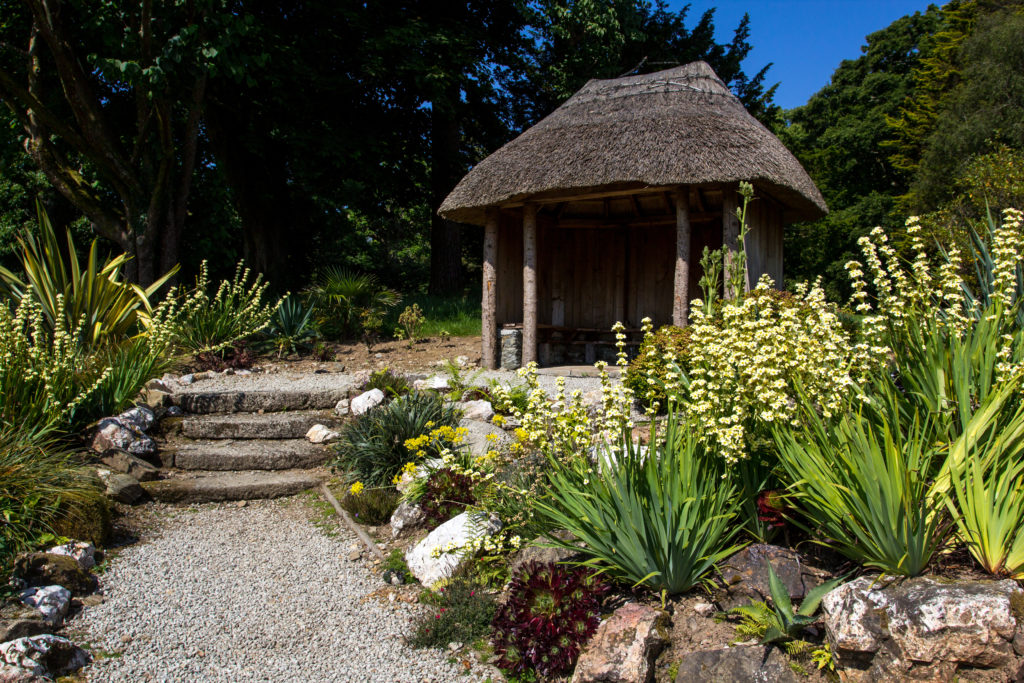 The thatched Summerhouse was renovated in 2008 with materials from the Estate and offers a lovely viewing area for the surrounding parkland and the border below.
The view over the surrounding parkland, let out to a local farmer, has a number of matures trees, as well as more recently-planted red oaks Quercus rubra for autumn colour.
The dry south-facing border, located between the House and the old tennis court, is mostly focused on texture and form, with a large collection of succulents and architectural plants such as Trachycarpus fortuneii, Chamaerops humilis and Phormium.
Around these plants you can also find Kniphofia, Sisyrinchium, Aeoniums and Eryngium, known for its metallic blue thistle flowers.  In the same area you can also find two handkerchief trees, Davidia involucrata, otherwise known as dove tree or ghost tree because of its stunning  graceful white bracts.