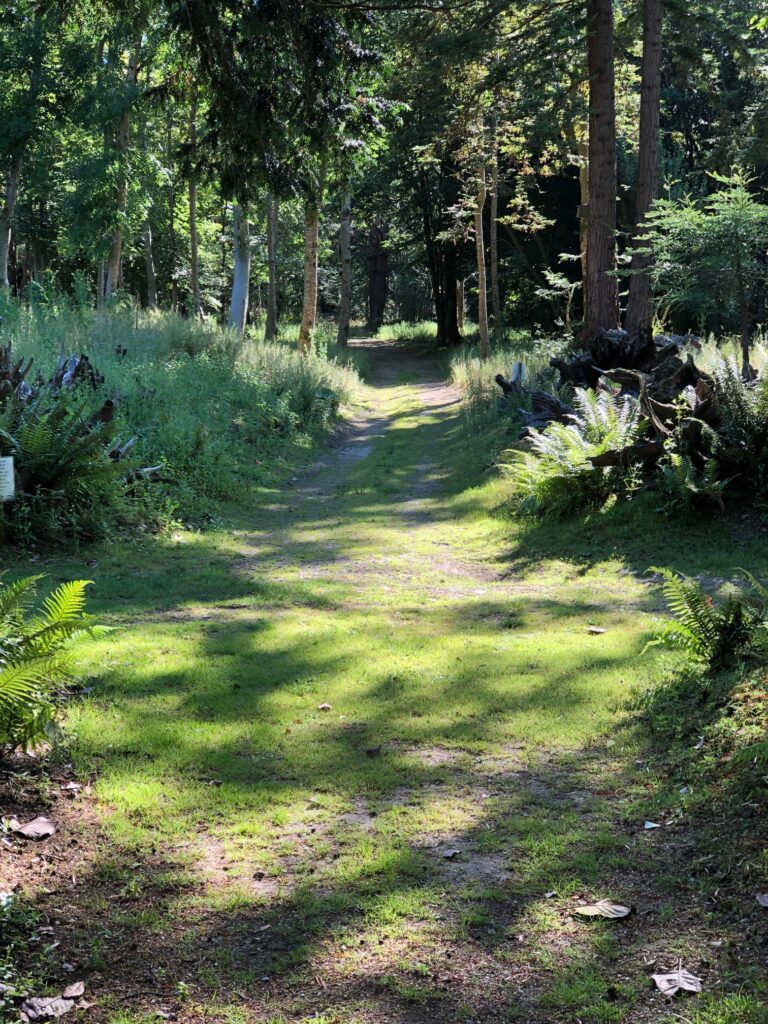 The Pinetum is a collection of conifers. In this area we create a journey around the world with conifer species from all continents. Planting is proceeding in stages, starting with a South American zone opposite Parc Lye to be followed by a North American section stretching towards the Stumpery. The North American zone will feature an avenue of Sequoia sempervirens, with its burnt orange spongy bark.
Another area, opposite Parc Lye, will have Asian trees and in the centre a zone of Australasian trees features a Dacrydium cupressinum or rimu, that used to be known as the red pine. The foliage on a juvenile plant slowly changes as the tree grows to maturity.
In the South American zone you can find a Araucaria angustifolia, native to Brazil, a tree closely related to the Monkey Puzzle tree. The seeds from this tree are also very important to the native animals in Brazil.
The surrounding areas have been thinned to leave a broadleaf tree cover, which is ideal for further planting.
The very middle section of the Pinetum has been left at the moment and no thinning has been done yet, as we want to get the rest of the planting established first.
We hope that the Pinetum will be an exciting new area that visitors can watch developing over the years to come.