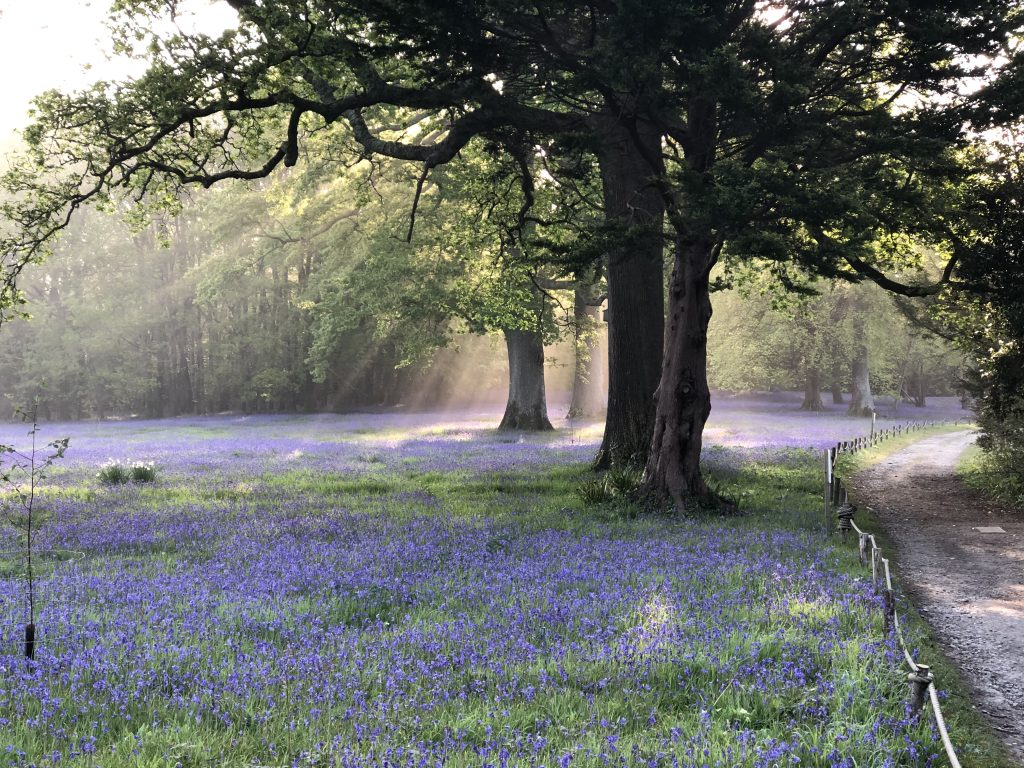 Parc Lye, the meadow known for the Hyacinthoides non-scripta or English bluebells, is a truly breathtaking spectacle in May. The bluebell meadow, believed to be undisturbed since ancient times, creates a carpet of bluebells, well known across the county and further afield. The blue carpet of these gorgeous flowers makes a sight difficult to describe; it simply has to be experienced.
The narrow bell-shaped flowers with rolled back tips are distinctively different from Spanish bluebells, and are sometimes called native bluebells. They are known for their sweet cool perfume and distinctive droop like the top of a shepherd's crook and their creamy white pollen.
Depending on the weather, the bluebells in Parc Lye, normally come out a little bit later then the bluebells in surrounding areas and frequently peak around mid-May, when you also can smell the distinctive sweet scent as you approach Parc Lye.
The Gardens operate with extended opening hours during the Bluebell Festival in early May, giving visitors a chance to enjoy the spectacle from several different viewpoints. You can book tickets by going to the calendar and selecting the date you want to visit.