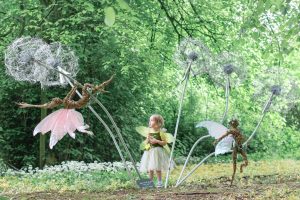 3rd-29th August 2021
BOOK YOUR TICKETS HERE!
Do you believe in fairies? Come and meet the woodland fairies and their friends!
Why not lose yourself in the land of make-believe? Our beautiful fairy trail will transport you to a place of mystery and enchantment. The hand-crafted willow sculptures and displays create a feeling of wonderment as you meander through the beautiful gardens.
Our Giant Toadstools and Dandelions may make you feel small but it's all part of the magic. Keep a good look out for the mischievous sprites and pretty fairies that live in the grounds! The woodland fairies are shy creatures, and they are not always easy to find, so please look up as well as down, or even look inside the odd tree stump if you want to catch a glimpse of these elusive creatures – the map will help!  Some of the other woodland animals may make an appearance, but don't be alarmed, they are a friendly bunch and they just love being around the woodland fairies … Why not dress up as your favourite fairy and join in the fun?
The circular walk takes about an hour, culminating in a visit to the wishing tree. For those that purchase a goodie bag, a ribbon is enclosed to make your wish.
There is a cafe and toilets onsite with ample parking. The majority of the site is accessible for wheelchair users, but be aware that many of the paths are unmade and natural, so not ideal in wet weather.
Tickets have to be purchased in advance; please go to the calendar and click on the date you want to visit.  Tickets are only valid on the day for which you have booked. Sorry, we cannot offer refunds on unused tickets. Don't forget to print your map before you come!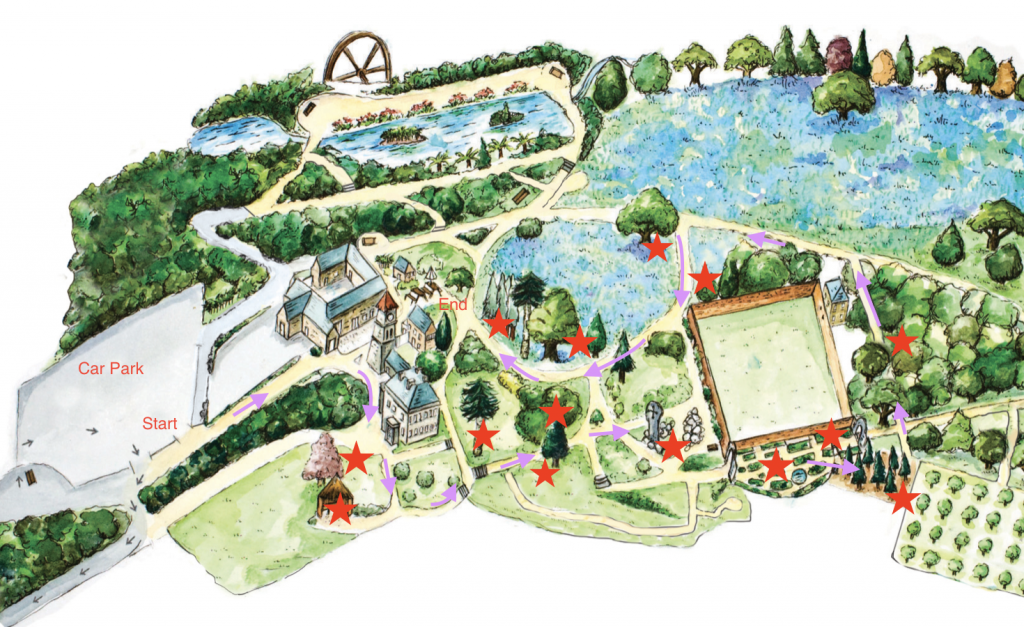 Although the displays are designed to be fun for children, we respectfully ask that you control your children so that they do not touch or interfere with the displays.