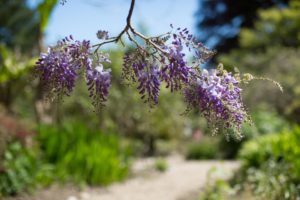 If you visit Enys often, you might find it simpler to buy seasonal membership. The rates are £25 for an adult, £20 for a senior (65 and over), £15 for a student with ID, and £6 for a child (ages 6-17 inclusive). There is also family membership (2 adults and up to 3 children) for £50. You  buy online just like any other ticket – make sure you print out your ticket for scanning at the gate, where you will be issued with your membership pass.
Seasonal membership brings the exclusive benefit of Wednesday afternoon opening, 2pm-5pm, during our open season, available only to members. Please remember to bring your membership pass!

The seasonal membership pass  also admits the holder(s) to all of the season's events (with the exception of Miracle Theatre productions, and other timed shows), for no additional charge. There is no need to book for these, you simply show your membership pass at the entrance. Please note that Seasonal Membership expires at the end of our season at the end of September, so sales of Seasonal Membership are now halted until next year, as there is so little of the season left.

If you would like to see Enys at quieter times, have you considered volunteering?